At Hypnotherapy online , we believe strongly in common sense psychology, and base our approach on the belief that human beings have a set of 'primal needs' which when unmet can lead to psychological and physical problems.
Not all hypnosis is the same, and some is downright peculiar. But we work hard to ensure our psychology is sensible and research-supported.
Between our team of 10 hypnotherapists, we have treated over 5,000 patients in personal 1:1 therapy.
The Internet is awash with web sites which offer hypnotherapy and services that have not been created by experienced professionals, nor are they based on current research-based practices. Some of these programs are of limited or no use, while others may do more harm than good.
At Hypnotherapy online we work within our strict ethical guidelines to ensure that every program meets the highest professional standards, based on current research and knowledge. We also use our knowledge of what hypnosis is good for to guide the topics we address.
Credentials: Degrees, Diploma's & Certifications
01

Certified Clinical Psychologist
02

Member Of American Society of Clinical Hypnosis
03

Hypnotherapy Diploma HMI, Hypnosis Motivation Institute with Honors.
04

Nationally Accredited College of Hypnotherapy, Certified Clinical Hypnotherapist
05

National Guild of Hypnotists, Inc. Certified Hypnotherapist
08

Certified and Licensed Hypno-Band (Lap Band Surgery Hypnosis)
09

Certified Post Traumatic Stress Disorder (PTSD)
10

Certified Hypnosis and Pain Management
11

Certified  Rapid Induction
12

Certified Inner Child Work
13

Certified Hypnosis for Immune Disorders
14

Certified Emotional Freedom Technique (EFT)
15

Certified Hypno-Birthing
What my clients say's about my Works.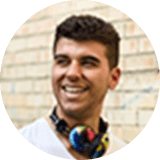 " Duis aute irure dolor in reprehenderit in voluptate velit esse cillum dolore eu fugiat nulla pariatur excepteur sintes occaecat cupidatat non proident, sunt in culpa qui officia deserunt mollit anim idestesti laborum sedut perspiciatis unde omnis."